Every year, the Prince of Saudi Arabia, In Salman Abdulaziz Al Saud, does not skimp on upgrading his Battle Pass dedicated to The International and breaks all records. In 2018, he reached level 101127 of the Battle Pass, and a year later he bought enough points to reach level 51354.
Earlier it became known that when the long-awaited Battle Pass was released, dedicated to The International 2022, the prince did not skimp on the money and immediately acquired 4928 levels, which took more than $2,000.
Now he has already reached the mark of 33572 levels. He is already halfway to surpassing his performance at The International 2019.

This year's Battle Pass will consist of two parts and will last for 4 months.
The International 2022, which is dedicated to the Battle Pass, will be held from October 15 to 30. The total prize pool is starting $1,600,000 + 25% collected from the battle pass.
This year, the prize fund collection figures are inferior to the previous two The International, which took place in 2021 and 2019. At the time of writing, 10 days and 14 hours have passed since the start of sales of the Battle Pass. During this time, $10,715,481 was collected. Last year, during the same time, Valve managed to collect $12,975,261 from users, and in 2019 — $12,385,426.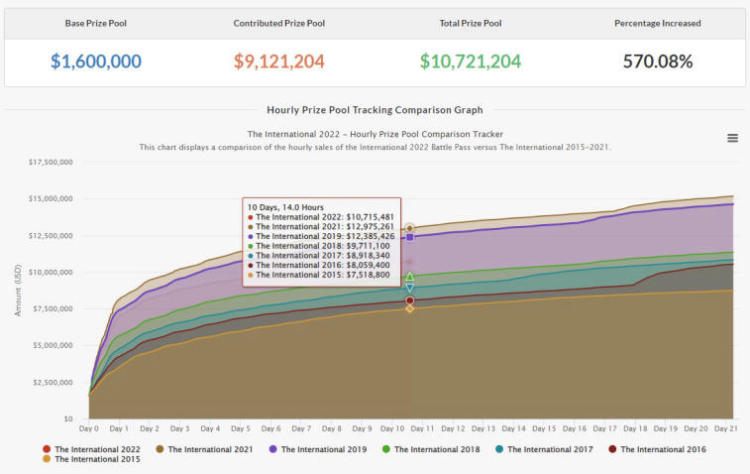 Thus, this year's figure exceeds only The International 2018 and all previous tournaments in this series.