Rod Fergusson, the producer of the Diablo series, announced that the pre-load for Diablo IV will start on May 31 at 02:00 MSK. The release dates remain unchanged: early access for Deluxe and Ultimate edition pre-order customers will begin on June 2 at 02:00 MSK, and for all other players, it will be available on June 6 at 02:00 MSK.
twit_1661806250525589506
Alongside the full release of Diablo IV, a Twitch campaign will be launched, offering cosmetic drops for watching relevant streams. This campaign will last for four weeks. In addition to cosmetic sets, Twitch users will have the opportunity to obtain a unique mount by subscribing to channels of specific content creators related to Diablo IV.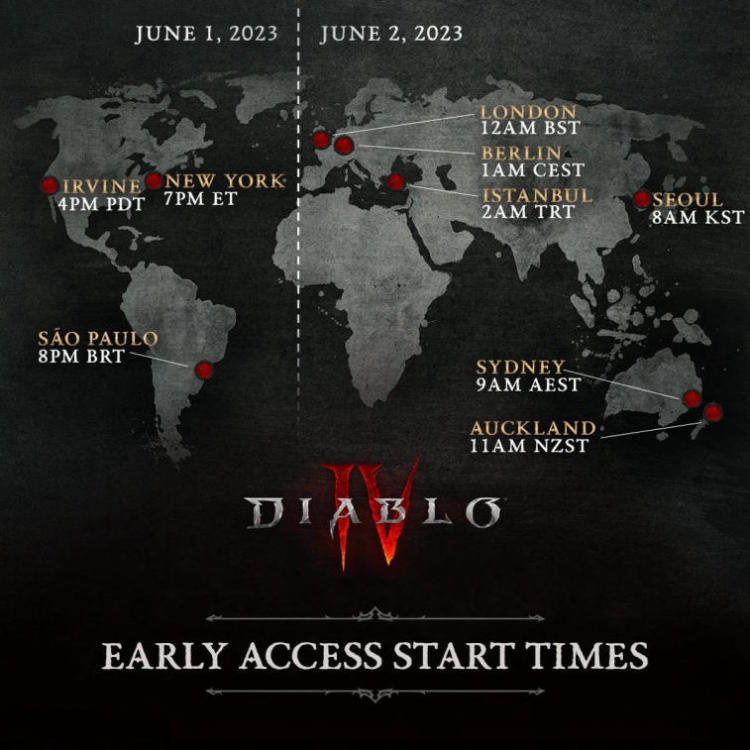 Diablo IV will be released on June 6 for PlayStation, Xbox, and PC. Blizzard has previously released two new trailers: a story trailer and a trailer featuring real actors.