According to the official patch notes provided below, version 1.1.2 addresses the issue of sound playing at excessively high levels.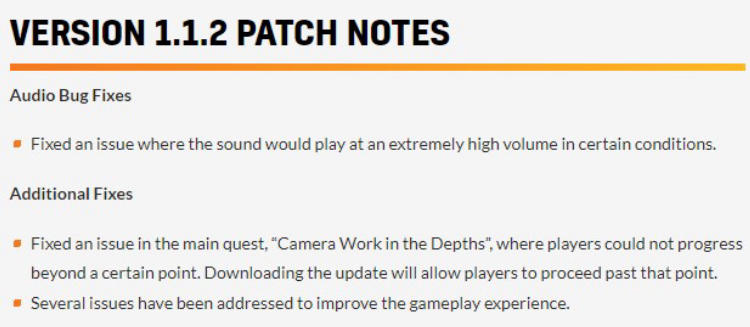 Additionally, it resolves a bug that could prevent players from completing the main quest "Camera Work in the Depths."
The update also includes several other unspecified improvements "to enhance the gaming experience," as stated by Nintendo.
It is worth noting that, according to numerous player reports, the update has fixed several duplication glitches in the game.
Series producer Eiji Aonuma mentioned in a recent interview that "Tears of the Kingdom" was delayed for over a year even though it was almost complete, in order to refine the game.
The game was released on May 12 and sold 10 million copies worldwide in its first three days, according to Nintendo.
This achievement makes it the fastest-selling game in the franchise's history and the fastest-selling Nintendo game for any system in Europe and the Americas.
Nintendo announced that the Zelda franchise has now sold over 130 million units since its launch in 1986.