European esports organization G2 Esports has suspended CEO Carlos Rodriguez for two months. The reason for the suspension was the recent scandal that erupted against the backdrop of Rodriguez's pastime with brothers Tristan and Andrew Tate. The leaked video prompted an immediate backlash from the esports community.
Hey fans, we let you down last night. Our CEO's actions are in stark contrast to G2's values and culture, which they live by and strive for. We apologize for this.

Since the club's inception, we have worked hard to create a safe and inclusive esports environment. These are just small steps in the right direction that we need to take as a company. We will continue to do our best every day to improve ourselves and the industry as a whole.

After an internal discussion between Carlos and our Supervisory Board, we have mutually agreed that he will be suspended from the CEO position for eight weeks without pay.

Thanks to the fans and the esports community for holding us accountable.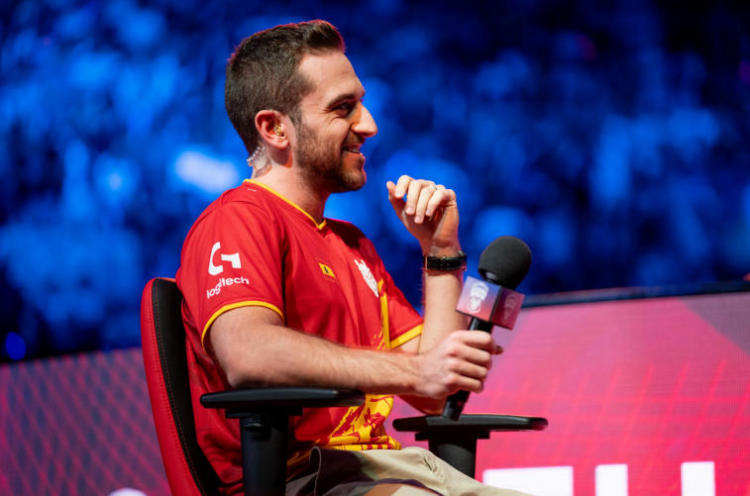 Carlos Rodriguez himself did not stand aside, who commented on his suspension with salary deduction.
Many G2 fans were disappointed this weekend, which created confusion about my views. I've always strived for absolute equality of opportunity, no matter who you are or where you're from, and that's what games are all about. Make no mistake, my life has been full of knowledge and I've had quite a few situations I've been in in the past.

I failed to act properly in this case, I feel terrible about the discussions it has caused, and I am fully prepared for the consequences.
On the night of September 18, ocelote received massive criticism from the community due to a video from a party in honor of the release of the League of Legends roster at Worlds 2022. Andrew Tate, a former kickboxer who is known for his tough remarks against women, was noticed in the video.