Epic Games has shared the details of the fourth season of the third chapter of Fortnite "Brave World". Battle Pass, new weapons, loot and other features that await players in Fortnite - we talk about the innovations.
Chrome bomb is a new consumable for going through walls
Wood, stone, brick and metal - nothing can resist Chrome. The enemy built a defensive structure? Throw a chrome bomb at a wall to make it permeable, go through a building and surprise your opponent!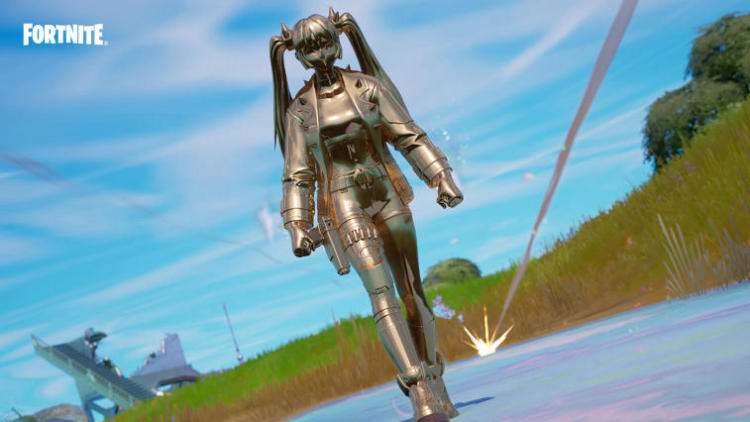 The material can be used both to pass obstacles by attaching it to any surface or structure and making it permeable, and to obtain invulnerability. Thus, by using a chrome bomb on yourself, the character will gain resistance to fire, become invulnerable to fall damage, and will pass through walls with a new air strike.
Other features of chrome
Thanks to chromium, chrome shotguns and machine guns appeared on the island. This weapon is found in chrome chests and increases its rarity when dealing damage to opponents.

The island will also come across keys that can be used to open vaults with loot. Simple vaults will require one key, while enhanced vaults will require as many as two (players will be rewarded with more items).
Keys are randomized loot, so there is no guaranteed way to get them. Once you find the key, the mini-map will show you the location of the vaults. They are labeled as lock icons with a number indicating how many keys are needed to unlock them.
Battle Pass and Weapons
The Fortnite Brave World Season 3 Battle Pass contains over 100 rewards. There are eight new characters with alternate styles, decorations, pickaxes, and lobby paths, as well as several new loading screens and emotes.
Weapon:
Shotgun "Perfectionist"

lever shotgun

Automatic "Ranger"

Rapid fire PP

Submachine gun with silencer

Breaker machine

Infantry sniper rifle

Hunting sniper rifle

Jar of fireflies

Harpoon

Grenade

"Snoop"

"Argument"

Rumble Rifle

Boogie Woogie Bomb

impact grenade
Level up seasonally to unlock Spider-Gwen and characters such as:
adept
grizzly
Boycott
Rosie Lennox
Twin