The Overwatch 2 development team has unveiled a new roadmap for seasons 5-7 and confirmed that the PvE mode "Hero Mode" will be discontinued in favor of story missions. Following the announcement, GameSpot published an interview with director Aaron Keller and executive producer Jared Noe, discussing the decision to remove this mode and the reasons behind it.
In the interview, resource constraints were cited as a major issue. Aaron Keller specifically mentioned that developing the PvE Hero Mode in Overwatch 2 would be akin to "launching two separate games with a shared set of heroes simultaneously." Adding 40-50 abilities for over 35 heroes proved to be an overwhelming task for the development team.
The developers decided to focus all their efforts on the PvP aspect of Overwatch 2, but PvE content will still be present in the form of smaller story missions that will be added with each season.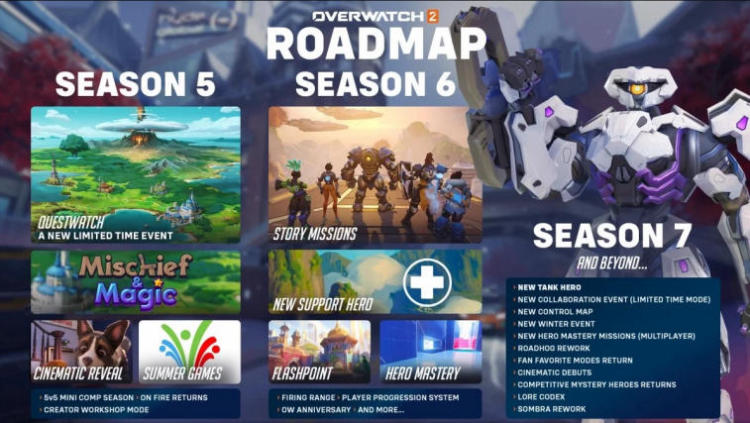 As for the new roadmap, fans will have to wait a bit longer for the introduction of narrative-driven PvE missions in Overwatch 2. The fourth season will conclude on June 13, 2023, followed by the fifth season featuring events such as "Mischief & Magic," "Questwatch," and "Summer Games." Considering that seasons last approximately nine weeks, the sixth season will only begin in August 2023