Summer Game Fest 2023 will be the official start for many upcoming video game releases and additional content for existing games. Over the course of several days, gamers and fans can enjoy new announcements, gameplay footage, and interviews with developers. Additionally, Summer Game Fest 2023 presents an excellent opportunity for companies to showcase their products and attract new fans. All of this creates an atmosphere of incredible excitement and awaits its participants!
Traditionally, the list of partner companies for Summer Game Fest was presented by Jeff Keighley. This year, the festival will start on June 8th, and over 40 partner companies will participate. Among them:
Activision
Amazon Games
Annapurna Interactive
Bandai Namco Entertainment
Behaviour Interactive
Capcom
CD Projekt RED
Devolver Digital
Digital Extremes
Disney Interactive
Electronic Arts
Epic Games
Focus Entertainment
Gearbox Publishing
Grinding Gear Games
HoYoverse
Kabam
Larian Studios
Level Infinite
Magic: The Gathering
Microsoft (Xbox)
Neowiz
Netflix
Nexon
Niantic
North Beach Games
Paradox Interactive
Pearl Abyss
Phoenix Labs
PLAION
Pocket Pair
Razer
Samsung Gaming Hub
Second Dinner
SEGA
Smilegate Entertainment
Sony Interactive Entertainment (PlayStation)
Square Enix
Techland
Tribeca Festival
Ubisoft
Valve (Steam)
Warner Bros. Games.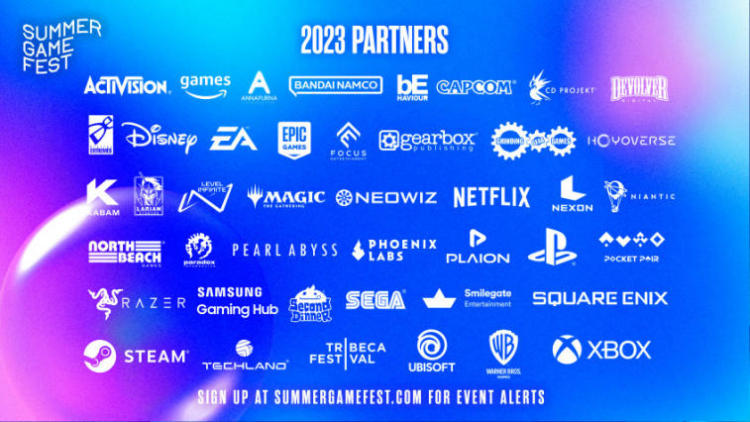 This live show is expected to set the tone for the rest of the festival, and fans are eagerly anticipating what surprises and announcements will be revealed. With over 40 partner companies participating, including major players like PlayStation and Xbox, there is sure to be plenty of exciting content for gamers to look forward to. Additionally, Summer Game Fest presents an opportunity for smaller indie developers to showcase their projects and gain exposure. Overall, the festival promises to be an exciting time for gamers and industry professionals alike.