Primogems serve as the fundamental resource in Genshin Impact, enabling players to acquire new characters and weapons. The most straightforward method of obtaining this currency involves spending real money to purchase Genesis Crystals, which can then be converted into Primogems. However, a more cost-effective approach entails active participation in various in-game events and the diligent pursuit of additional Primogems through web events or redeemable codes.
Certain redemption codes are periodically released, such as three livestream codes every six weeks and new codes at the commencement of each game version. Players in search of the latest Genshin Impact redeem codes can refer to this article for up-to-date information.
Updated as of September 19, 2023, by Nahda Nabiilah: Fontaine takes center stage as the major expansion in Genshin Impact 4.0, mirroring the progression of regions like Sumeru and Inazuma through future patches. In the forthcoming Genshin Impact 4.1 update, players can anticipate the introduction of a new area accompanied by two new characters, Monsieur Neuvillette and Wriothesley. While the former plays a pivotal role in the version 4.0 Archon Quest, the latter has yet to make an official appearance in the storyline. Given the game's limited roster of male characters, the anticipation surrounding these two upcoming units is understandably high. The 4.1 livestream previously offered three codes, but they have since expired, leaving players with the listed redeem codes.
Genshin Impact Redeem Codes for September 2023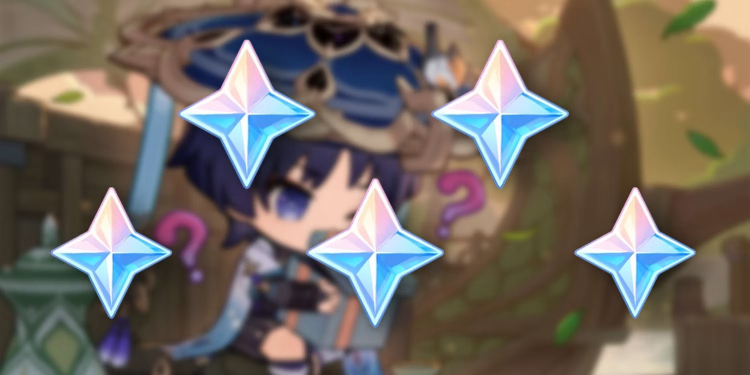 Players can claim the following Genshin Impact redeem codes for September 2023:
MT8PCZYVG2T5 - Rewards: 10k Mora, 10 Adventurer's Experience, 5 Fine Enhancement Ore, 5 Stir-Fried Fish Noodles, 5 Jueyun Chili Chicken
2S84JS839T8R - Rewards: 60 Primogems & 5 Adventurer's Experience
GENSHINGIFT - Rewards: 50 Primogems & 3 Hero's Wit
Expired Codes
Unfortunately, the following codes have expired due to their time-limited nature:
3BRLL59ZCZKD - Rewards: 100 Primogems + 10 Mystic Enhancement Ores
WA845MQHUHKH - Rewards: 100 Primogems + 5 Hero's Wits
ZT8MLL8GCYKM - Rewards: 100 Primogems + 50,000 Mora
NS92PG6DB52M - Rewards: 60 Primogems & 5 Adventurer's Experience
FB8PFFHT364M - Rewards: 100 Primogems + 10 Mystic Enhancement Ores
JS96FEZS3P59 - Rewards: 100 Primogems + 5 Hero's Wits
2T86EWGBJP6V - Rewards: 100 Primogems + 50,000 Mora
How to Redeem Genshin Impact Codes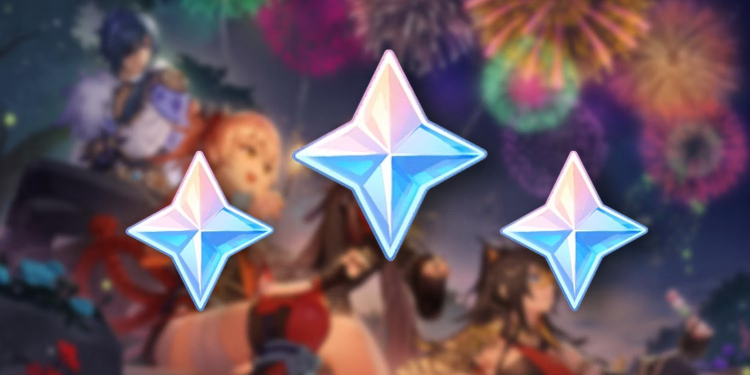 There are two methods for redeeming Genshin Impact codes:
Method 1: Visit the official website at https://genshin.hoyoverse.com/en/gift and follow these steps:
Log in to the HoYoverse account associated with your Genshin account.
Select the server that houses your profile.
Paste the code into the Redemption code box, or click on the provided link to have it automatically filled.
Click "redeem."
Method 2: In the game, follow these steps:
Access Paimon's menu.
Navigate to Settings.
Choose "Account."
Select "Redeem Code."
Input the available Genshin Impact redeem code.
Click "Exchange."
Primogems in Genshin Impact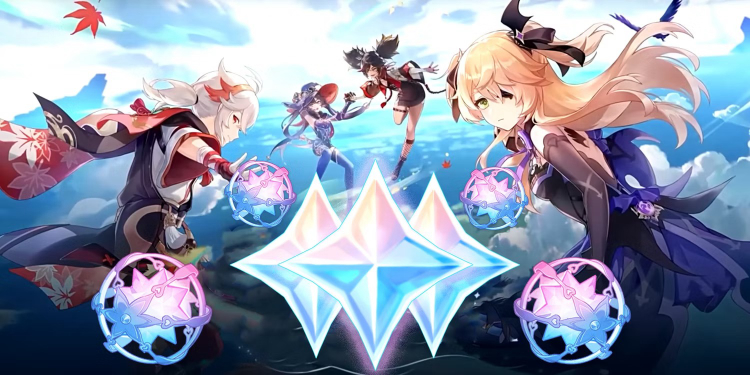 Primogems serve various purposes, with players often using them for character and weapon wishing banners to acquire desired characters and weapons. Additionally, they can be used to recharge Original Resin or purchase Battle Pass levels. Each Battle Pass level costs 150 Primogems, maintaining this rate even if players purchase 50 levels at once. On the other hand, Original Resin recharge becomes costlier over time and is limited to six times per day, granting 60 Resin per refill.
| | |
| --- | --- |
| Daily Refill | Primogem Cost |
| 1 | 50 |
| 2-3 | 100 |
| 4 | 150 |
| 5-6 | 200 |
To obtain Primogems in Genshin Impact, players can rely on the Daily Commission, Welkin subscription, and other sources like Spiral Abyss, Genesis Crystals, Battle Pass, Events, Adventure Rank rewards, achievements and HoYoLAB check-ins.