The revenue from CS:GO sales over its entire history has reached $6.7 billion, making this Valve shooter the leader among all games on the Steam platform. This information was provided by the analytical portal Gamalytic.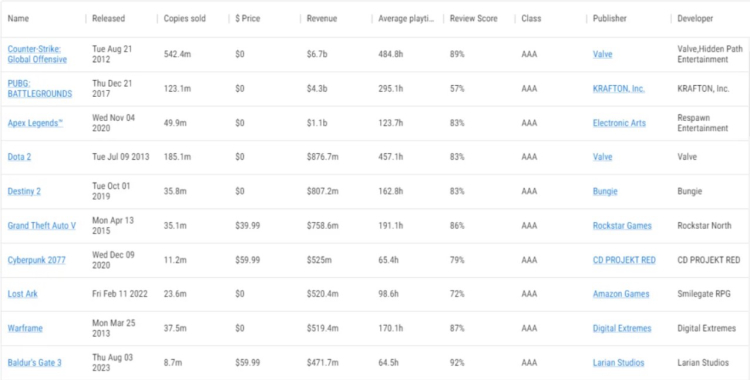 Also, in the top three leaders are PUBG ($4.3 billion) and Apex Legends ($1.1 billion).
Analysts used their own methodology for calculations, so it's worth noting that the data may not be entirely precise. However, it is emphasized that the information regarding revenue from paid games is more reliable.