A fresh Genshin Impact leak has unveiled more insights into Furina's capabilities on the battlefield. Known as the God of Wisdom and one of the seven Archons, this distinctive character made her debut in the ongoing version 4.0, joining the ranks of Fontaine's characters.
Historically, each of the four Archons featured in Genshin Impact's main storyline eventually became playable a few weeks or months later. Recent livestream events, however, have clarified that her playable debut won't be in the upcoming update, which is earmarked for the introduction of two new catalyst users, Wriothesley and Neuvillette.
Recent Genshin Impact leaks have shed further light on Furina's toolkit and her overall effectiveness on the battlefield. According to earlier leaks, her abilities will be centered around a stacking mechanism linked to her HP, a common trait among Hydro users in Genshin Impact. The latest rumors suggest that for Furina to shine, players will need to complement her with a team healer, as one of her skills siphons HP from the entire team composition. Her HP-reducing nature may not synergize well with the popular Pyro DPS character Hu Tao, who gains various buffs when her HP falls below 50%.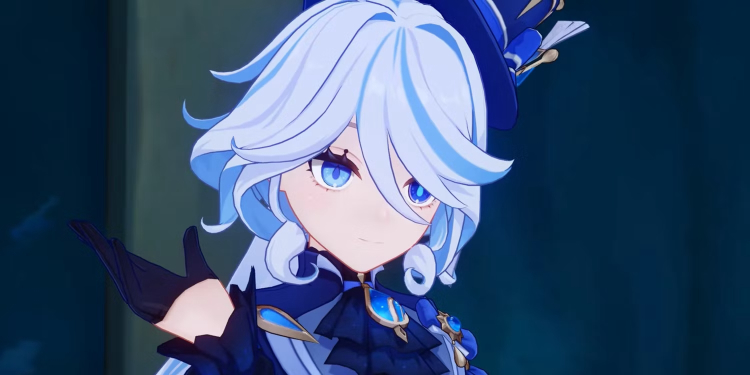 Pairing the Hydro Archon with Hu Tao could potentially make it challenging to monitor the Pyro user's HP, especially in encounters with larger groups of enemies. As per the leaker's information, at present, the Dendro user Baizhu seems like the optimal choice for a healer to pair with the Hydro Archon, given his ability to provide substantial healing to the entire team composition.
Furina's Elemental Skill will enable her to deploy a small, creature-like gadget that becomes the primary source of her damage once she exits the field. This creature bestows various buffs based on the active character's attack type, similar to Nahida's Illusory Heart. Like the four previously introduced Archons, Furina is expected to be a versatile character capable of fitting into various team compositions in Genshin Impact.
Furina's character portrayal thus far has depicted her as a dramatic individual who thrives on courtroom theatrics. Regarding her exact release date, speculations suggest she could make her debut in Genshin Impact version 4.2, following HoYoverse's customary update schedule, which typically falls in the first half of November.