Over the past six years, starting from 2017, the NAVI team has achieved impressive results in the world of CS:GO, accumulating an astounding 86.67 million hours of viewership across all major events. This remarkable accomplishment makes them the most popular and recognizable team in CS:GO history. According to data provided by the analytical portal Esports Charts, NAVI holds the first place in the popularity rankings.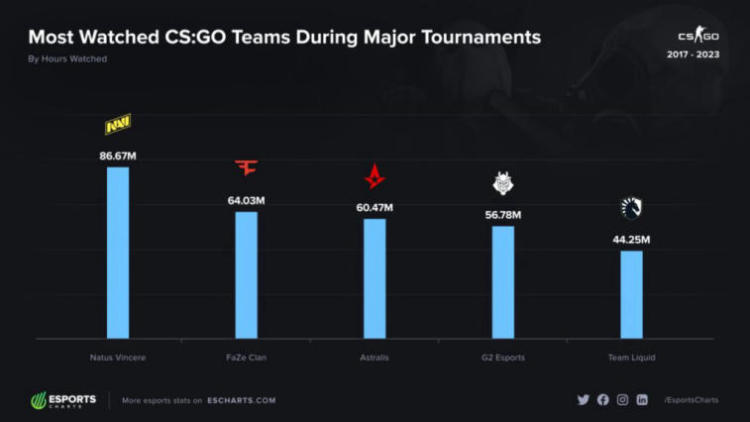 In second place of the ranking is FaZe Clan, with an impressive viewership of 64 million hours, confirming their popularity and the loyalty of their fans. The third position is occupied by the Astralis team, with a viewership of 60.47 million hours, which is also a significant achievement.
It is interesting to note that among the top five most popular matches in the history of CS:GO majors, four of them involved the NAVI team. This serves as evidence of their outstanding skills and ability to capture the hearts of viewers.